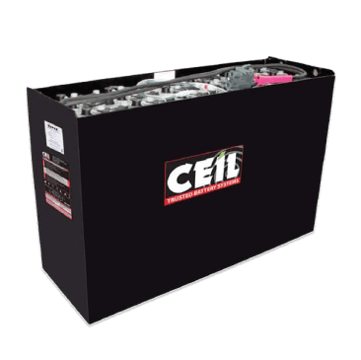 Battery Cell Regeneration
36 VOLT FORKLIFT BATTERY
MODEL NUMBER:

CEIL36VAL

SUITABLE FOR:

ELECTRIC FORKLIFT, PALLET STACKER

AVAILABILITY:

AVAILABLE
Ceil Power Systems offers superior quality, new and used, 36 volt forklift batteries for sale in Australia. Our 36 volt forklift batteries are ideal for high-performance reliability in all workplace environments. Professional forklift operators don't need to be told that top-quality batteries make a big difference. The 36 volt forklift batteries are typically used in midrange size forklifts for all types of work where power is the name of the game. Our tough Ceil batteries are made to deliver the power you need whenever you need it.
Ceil Power Systems batteries are the perfect choice for a hardworking forklift. Whether you're operating a single forklift or a forklift fleet, you'll already know that 36 volt batteries give all the power you need for any job. Whenever you want super-durable 36 volt batteries, talk to us.
Lead Acid and Lithium Ion Forklift Batteries for all Forklift models and sizes.
Industrial Batteries Australia is the exclusive National supplier of CEIL Lead Acid Industrial Battery products. CEIL Battery products are universally renowned for their long Battery life expectations and high AH Battery capacity output.
Battery Cell Regeneration
Frequently Bought With
Battery Cell Regeneration
Why IBA?
We're Australia's leading supplier of Forklift Battery and Forklift Battery Charger solutions.
Led by a passionate team of industry professionals, we combine technical expertise, product innovation and service excellence with a team of 23 staff Australia wide.
Our business has evolved from it's humble beginnings regenerating batteries from a single wash bay area to the National business it is today. We are proud to offer rapid service and support to our customers around Australia with service branches located across Sydney, Melbourne, Brisbane, Adelaide and Perth.
With over 25 years of Forklift Battery service, Industrial Batteries Australia and CEIL POWER have helped clients with problems such as forklift battery repair, regeneration and replacement as well as offer industry leading battery charger solutions.
David Cooper
Founder | Managing Director
Request Pricing
What happens when you fill out the form
Our trained staff takes the time to understand what you want to accomplish, then makes recommendations accordingly.
After you fill out the form, a battery specialist from Industrial Batteries Australia will reach out to you within 2 hours on business days.
If you're more of a talker, call us anytime on 1300 044 973
5 Year Warranty
Introducing Australia's first and only 5 Year FULL Replacement Battery Warranty.
By integrating base level battery monitoring capabilities and charging technology with our world-class CEIL batteries, IBA is able to offer a complete replacement warranty for a period of 5 years from the date the battery is purchased.
This provides our customers upon request with battery data to ensure correct battery management practices are followed within their fleet or application.
The added benefit is to support the validity of their warranty and reduce unforeseen battery maintenance costs.
This extended replacement Warranty also ensures that each and every CEIL Battery supplied is held accountable for its long term usage expectations by all of our customers.
Frequently Asked Questions
Looking for a price for your new battery?
With so many different sizes and power requirements available for Electric Forklifts depending on size and machine type, not all batteries are equal. We can provide you with a quick and easy quote to specifically suit your forklift battery requirements. All we need is information from your existing battery compliance plate!
Is a regenerated battery a good option?
A 80 Volt Battery consists of 40 x 2 Volt Battery cells, ranging in capacity and size from 150ah through to 1080ah for any Forklift Make and Model.
What are the power specifications for the 80 Volt Forklift Battery?
A 80 Volt Battery consists of 40 x 2 Volt Battery cells, ranging in capacity and size from 150ah through to 1080ah for any Forklift Make and Model.
Do you accept Zip pay?
A 80 Volt Battery consists of 40 x 2 Volt Battery cells, ranging in capacity and size from 150ah through to 1080ah for any Forklift Make and Model.
Still have a question?
If you cannot find an answer to your question in our FAQ, you can always contact us. We will answer to you shortly!