Industrial Batteries Australia is the exclusive National supplier of globally renowned BSLBatt Lithium-Ion Battery products.
Lithium Batteries are a specialised Battery Technology that allows for a much greater usage performance and Battery life expectancy compared to traditional low cost Lead Acid Battery power options for Electric Forklifts. These Batteries are best suited and designed for 1.5-3 Electric Forklift shift operations, where Lead Acid Battery Fast Charging, 2nd Shift Batteries and Charging downtime is not best suited.
The BSLBatt Li-ion Batteries are chosen to best represent many recognised Forklift brands globally are 100% maintenance free (no watering required), have significantly more Battery cycle life expectancy than any other Battery type and completely eliminate shift Battery requirements due to their Fast Charge by design ability. Lithium Batteries can be implemented into any new or existing Electric Forklift as proven here in Australia through IBA.
With real time usage and Battery Telemetry provided with each Lithium Battery as a standard, IBA offer an Industry Leading 3000 Cycle FULL usage Warranty, we supply only the best Lithium Battery options for your Electric Forklift.
Lithium-Ion Batteries
Specifications
24/7 Online Battery Monitoring
24/7 telematics system ensures you get the most out of your fleet.
An online Telemetry system is integrated into every BSLBatt Lithium Battery providing battery data on demand!
Log in remotely to access data anytime from the factory through to the end user's workshop or warehouse.
Safety and Certification
All-digital, triple layer over-charge and over-discharge protection
Cell-level thermal and electrical monitoring, balancing and protection
ISO 9001, ISO14001 and ISO45001 (implemented/certification in progress)
Forklift Batteries
Lead Acid vs Lithium-Ion Battery
Choosing the Right Battery for your
Electric Forklift application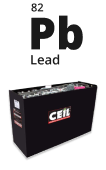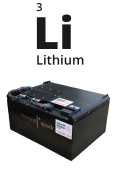 One Shift Operation (Light)
One Shift Operation (Hard)
Two or Three Shift Operation
No Second Shift Battery Requirement
Extreme Cold (Freezer -20'C)
Lithium Batteries for Electric Forklifts
What Forklift this Battery Suits
Lithium Ion Battery technology is quickly becoming the far superior choice of battery for specialised high usage Electric Forklift applications.
Forklift Batteries
Fit Li-ion Electric forklift Batteries to any Electric Forklift Safely
Retrofit the BSLBatt Lithium Batteries into Any Electric Forklift
BSLBatt Li-ion Batteries can be fitted into ANY Electric Forklift* without the need to supply required and costly third party display and safety mechanisms that are not factory standard for an Electric Forklift that is not Lithium Battery ready by design.
This allows for much greater flexibility with the Motive Power options that Industrial Batteries Australia can supply. It also allows for seamless Lithium Battery integration into BOTH traditional Lead Acid Battery Electric Forklifts and Lithium Ready Electric Forklift options as standard.
David Cooper
Founder | Managing Director
Request Pricing
What happens when you fill out the form
Our trained staff takes the time to understand what you want to accomplish, then makes recommendations accordingly.
After you fill out the form, a battery specialist from Industrial Batteries Australia will reach out to you within 2 hours on business days.
If you're more of a talker, call us anytime on 1300 044 973
Looking for the right battery for your forklift? Talk to our specialists.
We'll be happy to help with all your technical needs and give you a great deal, too.
Frequently Asked Questions
Can I use a lithium battery if I have an electric forklift currently using a lead acid battery?
Our Lithium Ion Batteries can be retro fitted into ANY Electric Forklift* without the need to supply required and costly third party display and safety mechanisms that are not factory standard for an Electric Forklift designed to use Lithium Batteries.
How often do I need to add water to the battery?
Never! Our lithium ion batteries are maintenance-free so theres no water filling or equalisation charges required, ever!
How do I monitor my Lithium Ion battery?
An online Telemetry system is integrated into every one of our Maxwell+Spark Lithium Batteries providing monitoring data on demand.
This 24/7 remote monitoring system allows external access to all relative battery information at any given time from the factory all the way through to the end user of the battery.
Do you accept Zip pay?
We accept Zip pay and many other payment methods including finance options. Get in touch with our team for more details.
Still have a question?
If you cannot find an answer to your question in our FAQ, you can always contact us. We will answer to you shortly!